Brave Heroes! We present to your attention the HTML version of the card game "Two Towers". Finally, all your favorite cards in the tavern are available for play on mobile devices!

At the time of testing, the HTML version is enabled for Heroes who have chosen "Always HTML5" for their "HTML/Flash elements" setting (on their Settings page), or when playing on mobile devices. Soon, the new version will become default for all Heroes.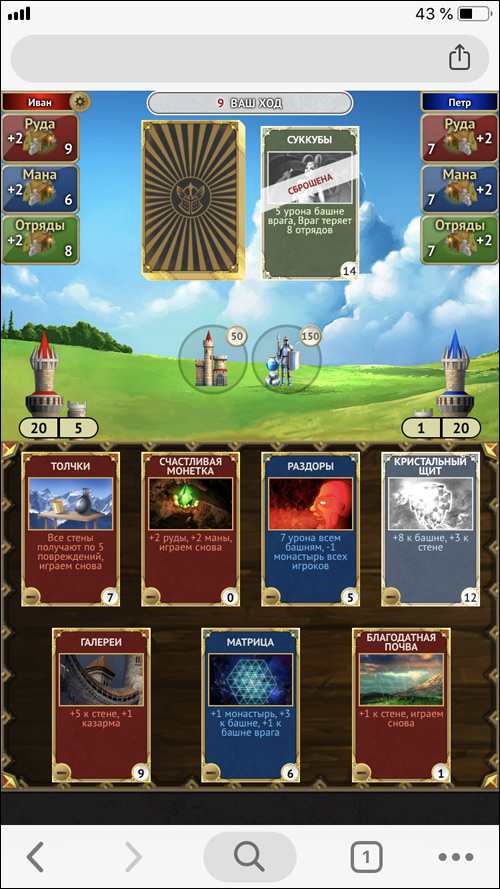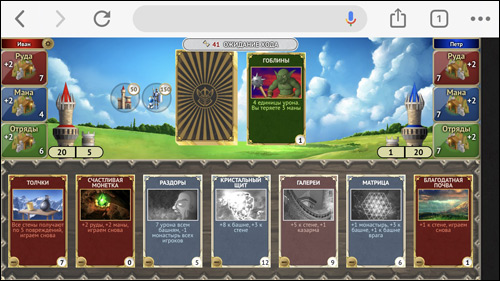 Additionally:
1) The table for the Gamblers' Guild has been changed and expanded.
2) The bonus of the 12th and 15th levels of the Gamblers' Guild is replaced by the non-combat effect of "Increasing the Roulette Stake".
3) Starting from the 12th level of the Gamblers' Guild, a new bonus has been added to the tavern - health recovery from 2 times a day.
4) The drink of luck in the tavern will be permanently removed on July 1, 2019.

More victories!