What had begun as a covert operation suddenly grew into a real massacre at the walls of one of the local castles. Enemy's forces turned out to be more major than it seemed at the beginning. But even this didn't help the bandits to win. Even though the enemy outnumbered the imperial forces, those were indestructible – they couldn't let their leaders down. Those, who entrusted them to fulfill such a crucial task. And when at the sunset of another day the imperial guard's horn rang out, Grammit's guards had no choice but to state the fact of the complete destruction of the enemy. Although the picture before voivode's eyes was oppressing. Boarded up houses, trampled fields, carved pastures - robbers felt at home here. But what can be taken from lost souls, unlike those who, despite the oath, covered all these atrocities? Justice required punishment, but did they deserve a fair punishment? A complicated moral dilemma, the answer to which frightened the voivode more than the very thought of what was happening there. But before, perhaps, it was worth looking into their treacherous eyes.

- "Right away, sir!", - heard from afar the words of a vampire who received some order from adviser Fjorlis, after which his predatory gaze slid over the shoulder of the necromancer, meeting for a split second with Grammit's gaze. Then the gloomy spy simply disappeared into the air.
- "Governor?", - Necromancer said calmly, not even having time to turn around to see firsthand the approaching knight.
- "Where are these traitors?!", - Grammith asked angrily.
- "What traitors?", - the adviser calmly asked, causing an awkward pause, which quickly began to build up tension. In the end, realizing that the knight was more than serious, the necromancer changed his tone., - "Do not worry, governor. No one else ... will ever… hear anything… about them…", - he said measuredly, emphasizing every word.
- "What kind of games are these?" - A note of indignation flew from Grammith's mouth., - "I am only doing my duty, governor," the necromancer calmly answered and immediately added, "By the way, I heard that several castles were abandoned in this land. I hope that their new owners will no less responsibly fulfill their obligations to the Empire."

- "Make no doubt about it, adviser!" - the knight decided to put an end to this unpleasant conversation with a short answer, simultaneously exhaling, because this time fate itself freed him from the need to make such a difficult decision.

Heroes and brave leaders! Not without surprises, but the covert operation was more than successful - all the forces of the robbers in the area of ??its conduct were completely eliminated. Governor Grammith expresses his gratitude to everyone who responded to his call and, using leadership qualities, managed to direct his followers to achieve our common victory! Everyone who managed to defeat the enemy unit of level 15, has received a special achievement in information about the character.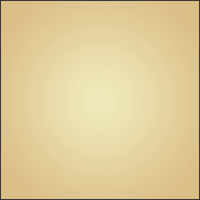 The governor also especially notes the 50 best battle clans - a well-deserved reward and loyalty of new followers awaits all those who has brought the clan at least 15 points:


Clan place
Reward
Glory
1
1,500
2
1,300
3
1,100
4
1,000
5 - 7
900
8 - 10
800
11 - 15
600
16 - 20
500
21 - 30
400

| | | | |
| --- | --- | --- | --- |
| 21. | #5152 | †Огненные рубежи† | 47,068 |
| 22. | #846 | †Академия Миротворцев† | 39,299 |
| 23. | #7490 | European Foreign Legion | 34,575 |
| 24. | #249 | Белая Русь | 33,876 |
| 25. | #8026 | < Три Богатыря > | 31,263 |
| 26. | #3975 | Степное Братство | 30,583 |
| 27. | #1787 | Scorpion | 28,891 |
| 28. | #5063 | Midgard | 26,879 |
| 29. | #728 | Улей | 24,345 |
| 30. | #2302 | II legion of Elfius | 24,215 |

31 - 40
250

| | | | |
| --- | --- | --- | --- |
| 31. | #782 | Темные рыцари | 24,063 |
| 32. | #2303 | III legion of Elfius | 22,749 |
| 33. | #15 | Destiny | 22,519 |
| 34. | #407 | Первородные | 20,788 |
| 35. | #2301 | I legion of Elfius | 20,051 |
| 36. | #1317 | Запорожская Сечь | 19,680 |
| 37. | #7705 | † Angels & Demons Ψ | 18,489 |
| 38. | #5722 | Галерея Теней | 16,688 |
| 39. | #825 | Matrix of Worlds | 16,655 |
| 40. | #3695 | Бездельники | 16,144 |

41 - 50
100

| | | | |
| --- | --- | --- | --- |
| 41. | #4260 | Легион Ордена Тамплиеров | 15,716 |
| 42. | #1271 | Братство Героев | 15,697 |
| 43. | #8212 | Воины Ктулху | 15,056 |
| 44. | #1535 | Russian Forces | 14,659 |
| 45. | #1488 | Тёмная лига Некромантов | 14,160 |
| 46. | #644 | Гвардия Grail Keepers | 12,781 |
| 47. | #1254 | Миракулюс | 12,154 |
| 48. | #3346 | Радуга | 12,093 |
| 49. | #10557 | Dracarys | 11,908 |
| 50. | #10177 | Империя ОС | 11,129 |