No one rules forever - and resting on one's past for long periods of time can be very discouraging. Having entered the competition as the strongest, the majestic Manticore quickly lost the initiative, turning from a dominant favorite into a lagging pursuer. But her eternal rival, inspired by the desire to take the long-awaited revenge, was no longer possible to catch up with. He had waited too long for this moment- and left not a single chance for his rival opponent to sit on his 'throne'. After this Triumphant flight the golden banners flew, marking the beginning of the era of the brave Griffin!

Brave Lords and Ladies!
Both sides fought with dignity, but this time the favorite managed to demonstrate an incredible thirst for victory. The Great Contest ended with the victory of the Griffin squad with a score 3 vs 0 (12,768 vs 12,066)! Warlord Grammith and Dwarven Leader Tolgar thank everyone for participating in this glorious battle!

All Lords and Ladies who have won at least one battle can receive a generous reward for participating in gold! The reward depends on the wins' number and the Lord's or Lady's combat level. Gold is issued for Great Contest page.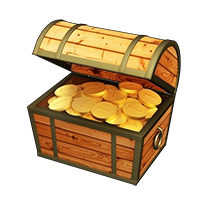 All Lords and Ladies who won 3 or more battles will receive positive temporary effect until 17 August inclusive:

Lords and Ladies of the Griffin squad +15% faction skill points;
Lords and Ladies of the Manticore squad+10% faction skill points;

And also gonfalon icon in Lord or Lady achievements.



Those Lords and Ladies who have won everything 30 battles, will be rewarded a special order of their squad!



To celebrate the victory of the Griffin Squad, its banner will occupy its place of honor above the main gate of the Empire's Capital until the end of August 2021. And to Celebrate the completion of the great contest the Empire announces a holiday :
- from 3 to 5 August inclusive, the "Automatic battle" button will be available in all battles, except for the Commanders' Guild (appears after troops settlement )!

We congratulate the winners and look forward to more wins!