| | |
| --- | --- |
| -EvilAngel- [15] | |

Write a message
Character went offline at 15:51, 2017-08-22
» Combat level: 15 (39,679,361) +3,320,639

» Troops ready: 100%
» Mana: 40 / 40
» Location: Mithril Coast





Statistics
Transfer log [>>]
Combat log [>>]
Game log [>>]
Roulette bets total: 3,090,837
Roulette winnings total: 2,524,000


| | |
| --- | --- |
| Combats fought: | 10,655 |
| Victories: | 7,482 |
| Defeats: | 3,173 |

Games played:
1,322
Victories:
800
Defeats:
522
Resources
Skills
Talents
Abrasive: 33
Fern flower: 23
Fire crystal: 27
Ice crystal: 26
Meteorite shard: 39
Moonstone: 26
Tiger`s claw: 27
Toadstool: 29
Viper venom: 20
Windflower: 34
Witch bloom: 45

Knight: 8 (2618.61) +281.4
Necromancer: 3 (91.43) +68.6
Wizard: 3 (116.06) +43.9
Elf: 8 (2310.36) +589.6
Barbarian: 0 (0.00) +20.0
Dark elf: 8 (2423.33) +476.7
Demon: 0 (2.30) +17.7
Dwarf: 0 (0.00) +20.0
Tribal: 0 (0.00) +20.0
Pharaoh: 0 (0.00) +20.0

Hunters' guild: 7 (2362.76) +637.2
Laborers' guild: 8 (10081) +1919
Gamblers' guild: 12 (800) +200
Thieves' guild: 7 (1657) +343
Rangers' guild: 0 (0)
Mercenaries' guild: 6 (1619) +581
Commanders' guild: 0 (18.55) +131.4
Watchers' guild: 0 (0.0)
Adventurers' guild: 0 (0) +1600
Leaders' Guild: 0 (0) +80.0
Smiths' guild: 0 (0.00) +30.0

Enchanters' guild: 0 (0) +104 (

+

)
Personal info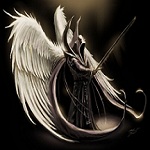 Register using this link:
http://www.lordswm.com/?rid=11993

Note to admins:
- Makaka is my brother (no longer active since 03-15-10)
- I rarely connect from public location so IP may coalles with someone.
- I have or better said i had a secondary character called EvilGod, no longer active (since 10-15-09)

Albert Einsteins quotes:

"Only two things are infinite, the universe and human stupidity, and I'm not sure about the former."

"Any intelligent fool can make things bigger, more complex, and more violent. It takes a touch of genius -- and a lot of courage -- to move in the opposite direction."

"The hardest thing in the world to understand is the income tax."

Steven Weinbergs quote:

"Religion is an insult to humanity. With or without it, you would have good people doing good things and evil people doing evil things. But for good people to do evil things, it takes religion."

Faith on the other hand is something you should never lose.