As soon as the demon-infested lands were pacified by the imperial guards, Warlord Grammith hurried back to the Capital, eager for an explanation from Counselor Feurlis. Dismounting from his horse upon his arrival, Grammith retrieved an urgent sealed report from the guard who had delivered it. The knight made for his study, preparing for possible scenarios of a future conversation. But just as he crossed another corridor, he bumped into the gloomy figure of the Counselor himself, who seemed to be waiting for him. All thoughts were instantly jumbled into an indecipherable stream of confusion, through which the calm and measured voice of the necromancer broke through:
"You wished to see me, Warlord?"
"How did you?.." - Grammith asked, a little confused, gathering his thoughts.
"It is my duty to know everything that happens in the Empire."
"And about cursed weapons, too?" - There were notes of reproach and suspicion in Grammith's voice.
"Oh, no. It was an interesting discovery even for me", - the necromancer objected just as emotionlessly, - "It can provide answers to many questions. All that is left is to ask them correctly. And yes, do not worry - I have already ordered to transfer all the samples in the warehouse to Abu-Bakir"
"This 'interesting discovery' cost many lives" - the knight was outraged.
"And that's pretty sad. But sadness doesn't bring them back. Or do you think I had something to do with it?"
"No, I don't think so" - he exhaled as he put his emotions to rest.
"You should" - Feurlis said unexpectedly, - "If I were you, I would at least conduct an internal investigation.."
"Fortunately, you are not in my shoes" - with an undisguised reproach in his voice, the Warlord parried.
"I agree. I don't want to waste my precious time dealing with routine pirate problems", - the necromancer's words again puzzled Grammith, but after only a few moments his gaze slid down to the report the Warlord had received, followed by the Counselor's voice again. "It is just my duty, Warlord"
Giving one last blank look, Feurlis slightly bowed his head in farewell and after a moment glided past Grammith with a cold, gloomy shadow.

Lords and Ladies! The guards of the East Island report a large cluster of pirate ships off their shores. Without a doubt, these rascals are once again preparing to lay siege to the prison fortress. To prevent the prisoners from rioting or escaping, you must break through the siege and bring the materials needed to rebuild the fortress to the island.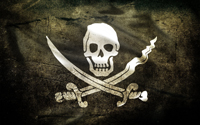 All Lord and Ladies from combat level 5 can go to one of the gathering points, to take part in rebuilding the island fortress and participating in battles against the besieging pirates. Battles with pirates are in a 1vs1 format

Economy and ships:
1) For each ton of resources transported Lord/Lady receives 1 unit of silver;
2) For silver the imperial workshops are ready to improve the cannons on the existing ship or sell a new, more spacious vessel;
3) Ships have strength, each trip to the East Island reduces it by one. You should keep a close eye on this and change your ship to a more powerful one in time;
4) The more tons of building materials Lord/Lady transports, the stronger the army of the attacking pirate;
5) The ship has restrictions on minimum and maximum load of goods. The Empire values its fleet and does not let ships out of the harbor without the minimum allowable cargo;
6) If Lord/Lady loses, he/she loses 100% of the cargo on board;
7) Prices for buying goods on the island change at the beginning of each hour;
8) The parameters of the cannons depend on their improvements and the character's level, but do not depend on the character's parameters;

Details:
1) A personal ship awaits each Lord and Lady in one of the areas: Harbour City, Mithril Coast, Kingdom Castle;
2) Transportation will be carried out for 7 days, until 22 May (+3 days for the end of fighting, up to and including May 25);
3) Battles are only possible in shop artifacts from the store, enchantments on artifacts do not work;
4) The Empire will reward generously Lords and Ladies who brought the most tons of goods to the island with gold and trophy artifacts;
5) You can make up to 12 successful voyages, but no more than 18 attempts, unused attempts to deliver cargo are carried over to the next day(Maximum wins: 84, maximum attempts: 126);
6) For each victorious battle Lords and Ladies will receive +1 point to the Mercenariesí Guild;
7) With each victorious battle over the pirates there is a chance to get creature artifacts;

On top of that, personal achievements of each Lord or Lady will be additionally rewarded by parts of special artifacts:



for 10 wins: +1 part of each artifact;
for 20 wins: +2 parts of each artifact;
for 30 wins: +4 part of each artifact;
for 60 wins: +5 parts of each artifact;
for 80 wins: +8 parts of each artifact.

As well as up to 15 parts of the Magma Dagger according to the results of the award, taking into account the personal contribution of each Lord and Lady.



Personal reward to 5,000 best Lords and Ladies for the event completion: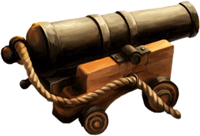 Raise the sails!