There is only one step from noble honour to vicious false pride - and not everyone is able to leave the path leading to the deep in time. However, Griffin still had the wisdom to seize his temper when the opponent was ready to push him off the cliff. The throne staggered, but still stood - the era has not changed. The time of Manticore has not come. Long live the Griffin!

Brave Lords and Ladies!
The battle was worthy - and it will be remembered for a long time! But there must be only one winner! And the Griffin Squad won again in this Great Contest with a score of 2 vs 1 (15,893 vs 15,811)! Warlord Grammith and Dwarven Leader Tolgar thank everyone for participating in this glorious battle event!

All Lords and Ladies who have won at least one battle can receive a generous reward for participating in gold! The reward depends on the winsí number and the Lordís or Ladyís combat level. Gold is issued for Great Contest page.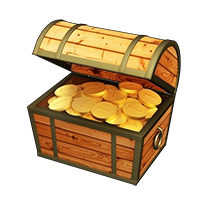 All Lords and Ladies who won 3 or more battles will receive positive temporary effect until August 15th inclusive:

Lords and Ladies of the Griffin squad + 15% faction skill points;
Lords and Ladies of the Manticore squad + 10% faction skill points;

As well as gonfalon icon in Lord or Lady achievements.



Those Lords and Ladies who have won everything 30 battles, will be rewarded a special order of their Squad.



To celebrate the victory of the Griffin Squad, its gonfalon will occupy its place of honour above the main gate of the Empireís Capital until the end of August 2022. And to Celebrate the completion of the Great Contest the Empire announces a holiday :
- from July 30th till August 1st inclusive, the "Automatic battle" button will be available in all battles, except for the Commanders' Guild (appears after troops settlement )!

Glory to the Griffin Squad!