Dear players! The day is coming that we've been looking forward to together with you - our game celebrates its 16th Birthday! This is a significant anniversary, which underlines our confidence in the future of the project and its continuous development. During these years we went through a lot - a lot of technological changes, global events, and evolution of the game industry. But we remained faithful to the principles that made our game unique and beloved by many players around the world. We are proud that the world of Lords of War and Money still attracts many players from different countries, and we are grateful to everyone who has been with us along the way. But our mission is not over yet - we continue to work on improving the game, adding new features and functions so that you can have even more fun with the gameplay. We want you to stay with us for years to come, and we guarantee that even bigger and more exciting adventures await you in the future. We promise to keep making the game world better every day. Stay with us and enjoy the world of Lords of War and Money!

Traditionally, on this holiday the game itself gives presents! So, in honor of the holiday, from March 1 to 7 inclusive, the following pleasantries and surprises await you:
1. One of five gifts to choose from for characters from level 3 (hurry up and get it!):
- Faction Skills;
- Name gift artifact;
- Master Hunter License for 60 days;
- Abu-Bekr's Blessing for 30 days;
- A random very rare GL unit (7,000 leadership).
The strength of the gift and the number of skills directly depend on the number of "combat" days of the Hero;





2. 8 tasty buns. The buns must be eaten by April 1, 2023 inclusive;





3. Warrior or magic set of artifacts of his level from the store for 30 battles and 30 days to all Heroes from the 3rd combat level;
4. all entrance fees to all card tournaments are cancelled;
5. Free refreshment in the tavern;
6. Scheduled Survilurge attacks cancelled;
7. Mixed tournament plus no entry fee and with special elixirs for 4, 9, 15 victories;





8. The probability of getting a rare artifact in the chests of abundance increased by 2 times!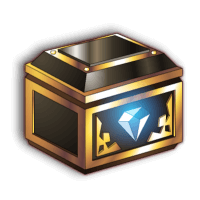 What's more!

All Lords and Ladies from combat level 5 can take part in a treasure hunt!





Treasure hunt:
1) You must purchase a treasure map to participate in the search, the symbolic price is 100 gold pieces;
2) Allowed no more than 8 quests per day, unused attempts are transferred to the next day;
3) Allowed weapons: artifacts from the store, modifiers do not work;
4) Battles will take place in the format Lord/Lady of the Empire against the Guardians of the Treasure;
5) Reward in case of victory can be: gold, set of artifacts on creatures, a unique artifact with reduced strength, diamonds, a chest with a gift or an artifact from the store, corresponding to the level of the Hero;
6) For each victory the Lord or Lady receive +0.5 WG points and one part of a rare artifact - Magma Cloak or Magma Pendant;



More victories and have a nice rest! Cheers!