Write a message
Character went offline at 22:16, 2018-04-05
» Combat level: 9 (1,413,823) +236,177

» Troops ready: 100%
» Mana: 30 / 30
» Location: Empire Capital





Statistics
Transfer log [>>]
Combat log [>>]
Game log [>>]
Roulette bets total: 308,277
Roulette winnings total: 270,041


| | |
| --- | --- |
| Combats fought: | 2,501 |
| Victories: | 1,658 |
| Defeats: | 843 |

Games played:
182
Victories:
78

| | |
| --- | --- |
| | 3,800 |

Defeats:
102

| | |
| --- | --- |
| | 6,200 |
Resources
Skills
Talents
Fire crystal: 1

Knight: 7 (1101.33) +498.7
Necromancer: 1 (20.14) +29.9
Wizard: 1 (20.06) +29.9
Elf: 1 (20.42) +29.6
Barbarian: 1 (20.25) +29.8
Dark elf: 1 (20.46) +29.5
Demon: 1 (30.29) +19.7
Dwarf: 0 (0.00) +20.0
Tribal: 0 (0.00) +20.0
Pharaoh: 0 (0.00) +20.0

Hunters' guild: 5 (865.69) +334.3
Laborers' guild: 6 (4213) +787
Gamblers' guild: 3 (78) +22
Thieves' guild: 2 (122) +118
Rangers' guild: 0 (0)
Mercenaries' guild: 2 (230) +70
Commanders' guild: 0 (0.00) +150.0
Watchers' guild: 0 (0.0)
Adventurers' guild: 0 (0) +1600
Leaders' Guild: 0 (0) +80.0
Smiths' guild: 3 (237.95) +72.1

Enchanters' guild: 0 (44) +60 (

+

)
Personal info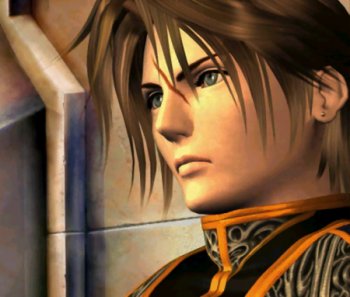 ************************************
**DELETING NO SUBJECT PM`S ON SIGHT!**
************************************

@===========@
##I Am That is###
#My Sword Shall##
##Wield For Me##
@===========@

Alts:
-PheonixHunter2- Delete Please, made to help train a friend in combat Following 2 didn't exist at time
-Clair_Redfeild
-Zack_Redwood

admin stuff:
I play this game from a few major places,
(1) home,
(2) destructowizards house, he's a friend of mine so we log on from each others computer when we are over
(3) dec7m2, another friend of mine, we meet more at destructo's more though.

about Me:
-willing to repair arts, stuff, cost(s) unknown at moment, just pm me ask, cost changes by how much gold I have and what is going on in my game/Financially(Prices negotiable and normally low compared to what I see around)

-I'll give gold for help in a hunt by how much I feel like you help, I don't expect to be paid for helping in a hunt but I will not say no to it

-If you PM please put a "MEANINGFUL" subject, my inbox is getting hard to go though with all the non-subject and subjects like hi PM from clan members and other people I'm am just deleting them with out looking at them first.

-any/all trash talk I may do is not to be taken litterly if I say something that is just getting hurtful on your nerves, just ask me to stop I will, I can sometimes get carried away...