| | |
| --- | --- |
| Gabielli [15] | |

Family: Lord Purger (son), zac_the_mighty (grandfather), Modi (uncle)

Write a message
Character went offline at 07:28, 2016-10-03
» Combat level: 15 (42,135,946) +864,054

» Troops ready: 100%
» Mana: 30 / 30
» Location: Portal Ruins





Statistics
Transfer log [>>]
Combat log [>>]
Game log [>>]
Roulette bets total: 1,800
Roulette winnings total: 3,300


| | |
| --- | --- |
| Combats fought: | 12,857 |
| Victories: | 8,130 |
| Defeats: | 4,727 |

Games played:
1,037
Victories:
545

| | |
| --- | --- |
| | 35,606 |

Defeats:
492

| | |
| --- | --- |
| | 55,600 |
Resources
Skills
Talents
Abrasive: 56
Fern flower: 41
Fire crystal: 46
Ice crystal: 20
Meteorite shard: 17
Moonstone: 21
Toadstool: 8
Windflower: 33
Witch bloom: 1

Knight: 7 (900.14) +699.9
Necromancer: 9 (4706.05) +594.0
Wizard: 5 (280.38) +219.6
Elf: 5 (280.17) +219.8
Barbarian: 7 (944.23) +655.8
Dark elf: 8 (1863.93) +1036.1
Demon: 7 (977.81) +622.2
Dwarf: 4 (166.17) +113.8
Tribal: 5 (282.22) +217.8

Hunters' guild: 7 (2700.45) +299.6
Laborers' guild: 10 (19515) +3485
Gamblers' guild: 9 (545) +5
Thieves' guild: 8 (2037) +963
Rangers' guild: 0 (0)
Mercenaries' guild: 6 (1601) +599
Commanders' guild: 0 (34.75) +115.2
Watchers' guild: 0 (1.8) +58.2
Adventurers' guild: 0 (0) +1600
Leaders' Guild: 0 (0) +80.0
Smiths' guild: 2 (88.13) +76.9

Enchanters' guild: 0 (18) +86 (

+

)
Achievements

3
Personal info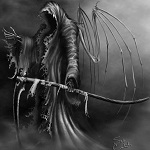 Time to take a little break from game... Indefinitly long...

Enjoy and cya all... maybe... somewhere...

find me on WoT EU server... nick: Ivaaaaaaan


born as Necro...
08-05-08 12:48: Registered. Faction: Necromancer.

died as Necro...
2011-10-28 20:22: Player blocked. // bow, financial assist
3 years 5 months and 23 days...

ENJOY ALL WHILE IT LAST...

ressurected as Necro on 13. january 2013, almost year and a half passed rofl
2013-01-13 04:03: Received 1000 Gold from Empire : Wrongful penalty by a member of an official clan. Apologies.
2013-01-13 04:02: Player unblocked. // Wrong block, apologies.

You have to die 1st to understand how to be undead...


Is Lexa honest??? He is...
quote from Lexa's bio:
Is it a game?
It's a SERVICE. Not a game. It's a WORLD. Not a game. It's a COMMUNITY. Not a game. Anyone who says, "it's just a game" is missing the point.