Family: sinless_soul (brother)

Write a message
Character went offline at 07:14, 2015-08-26
» Combat level: 8 (452,600) +407,400

» Troops ready: 100%
» Mana: 60 / 60
» Location: Peaceful Camp





Statistics
Transfer log [>>]
Combat log [>>]
Game log [>>]
Roulette bets total: 4,875
Roulette winnings total: 6,200


| | |
| --- | --- |
| Combats fought: | 1,122 |
| Victories: | 908 |
| Defeats: | 214 |

Games played:
26
Victories:
11
Defeats:
15
Resources
Skills
Talents
Knight: 0 (0.00) +20.0
Necromancer: 6 (581.95) +318.1
Wizard: 0 (0.11) +19.9
Elf: 0 (0.00) +20.0
Barbarian: 0 (0.00) +20.0
Dark elf: 0 (1.00) +19.0
Demon: 0 (1.15) +18.9
Dwarf: 0 (0.00) +20.0
Tribal: 0 (0.00) +20.0
Pharaoh: 0 (0.00) +20.0

Hunters' guild: 4 (568.83) +131.2
Laborers' guild: 4 (1006) +494
Gamblers' guild: 1 (11) +19
Thieves' guild: 0 (0)
Rangers' guild: 0 (6) +94
Mercenaries' guild: 2 (158) +142
Commanders' guild: 0 (0.00)
Watchers' guild: 0 (3.8) +56.2
Adventurers' guild: 0 (0) +1600
Leaders' Guild: 0 (0) +80.0
Smiths' guild: 0 (7.29) +22.7

Enchanters' guild: 0 (4) +100 (

+

)
Personal info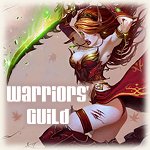 Luck befalls Skeletal bowmen!
Skeletal bowmen deal 692 damage to Farmers. 173 perish.

Hunting: no rewards shared at all
Secondary character: Black-Soul no trading will go on what so ever
Odinthewanderer is my third account no interactions will occur between my three accounts
I'm a solitary man

From below the dragon
dark comes forth,
Nithhogg flying
from Nithafjoll;
The bodies of men
on his wings he bears,
The serpent bright:
but now must I sink.