Few habitants of the Empire ever wonder about how do rogues actually live, how is their everyday life like and how does their den look like? Is it really as bad as rumours tell? The scary truth is – it is indeed that bad. Creepy fetid grotto; dilapidated huts, quickly built up from improvised materials, stuck one on top of another under the biggest rocky arch and countless swarms of dirty scum, swarming like rats, who spend all their time drinking and starting fights. And among all this madness, there was only one bastion of a certain semblance of civilization – a high fortified platform with a richly decorated and well-guarded tent, inside which the local leader resided.

Having approached the tent, the nomad glanced at the thugs standing at the entrance and having waited until one of them pointed with his thumb over his shoulder, he confidently stepped forward, opening the curtain.
-"You called, Boss?" He said right at the threshold, observing how the owner of the tent slowly turned his eyes to him and how the robber on boss' right hand side began to drift away, gradually merging with the shadows.
-"They say you come straight from the kennel? What is going on there?" The leader asked in an imperious voice seated on his slightly beaten, but very luxurious throne, which stood out from the general interior in much the same way as this tent on the background of the rest of the grotto.
-"Nothing much. Dogs still barking at the she-wolf" he made a short pause "Barking but not biting"
-"Make them bite" the semi-ordering tone momentarily discouraged the nomad, but the decisive glance of the leader instantly brought him back to his senses.
-"Should I use the old scheme?"
-"Nearly. The old man will compose a new alignment". The outlines of the robber wrapped in a cloak became a little clearer as if he took a step forward although there was not the slightest movement noticeable from him. –"The main goal is that they do not stick their filthy noses into our affairs until I'm done with our.." he curtailed a moment, choosing the right word "…strange friends. Do I make myself clear?"
-"Yes, boss" the nomad answered resolutely, looking at the gloomy robber in the shadows, and at once felt a strange sense of anxiety, making his bones go cold.

Attention Lords and Ladies! Rumour has it that robber recruiters have appeared in imperial taverns, offering to take part in their illegal adventures and to step on the slippery path of robbery and pillaging. Be vary!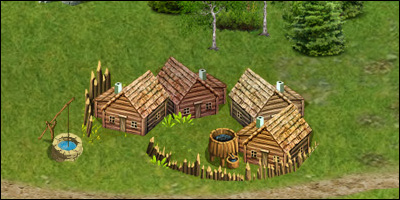 Event intructions:
- All Lords and Ladies of combat level 5 and above are invited;
- Raids on the guards of the villages are 1x1 PVE;
- Magic, talents and racial abilities don't work;
- Artifacts from Artifact shop are allowed, but enchantments have no effect;
- Initial army is the same for everyone;
- During the raid you are likely to meet regular armies of the Empire factions;
- It's possible to bribe local robbers with looted silver and recruit them into your army.
- The higher the stakes, the more are willing to join the raids, therefore the number of potential robber recruits will increase with the passage of levels.
- The list of those willing to join the raids is updated every hour.
- The amount of silver depends on the defeated opponent's difficulty level.
- IMPORTANT! If you wish, you can refuse the services of already hired accomplices, reclaimed the silver spent at the current rate – free labour market after all…
- At each difficulty level there will be a choice up to four opponents; each can be defeated only once.
- The main jackpot is at combat level 50; combat levels 51-60 (optional and of INCREASED difficulty) are bonus levels with some SMALL rewards and one choice of opponent for those who wish to extend the fun;
- Raids will last for 8 days, until May 26 inclusive;
- On the first day only armies of 10 initial difficulty level are available to attack; each day after that next 10 more levels will become available;
- During the raids, you can fight a completed difficulty level to loot more silver, if necessary or if bloodlust takes over you;
- For defeating the village defenders you can get points from Thieves' Guild, Hunters' Guild, gold, creature armaments, diamonds, scrolls of calling, creatures in reserve, parts of creatures in reserve and even parts of an Dark cloak, but no more than once at each difficulty level;
- Best 50 military clans and all active Lords and Ladies can receive special tribute and share of the general award. The share will be defined on the basis of total clan rating, where the final result will be equal to the sum of the maximum completed number of difficulty levels for all Lords and Ladies in that clan;
- Unblocked Lords and Ladies of successful military clans will receive a clan reward if they bring the clan 15 points or more;
- If a Lord or Lady leaves/is evicted from a military clan, the clan loses all points scored by the Lord/Lady for this clan; upon re-joining the points will be restored;
- It is prohibited to leave a clan on the last day of the event (important);
- Admission to military clans is limited up to 3 Heroes per day (important);
- In addition, the Robber Brotherhood will recognize all those who defeat difficulty level 12 with a memorable artifact.The durability of the artifact depends only on the maximum defeated level of difficulty. There will not be additional awards other than those mentioned in this news.



During the event, Lords and Ladies will be able to receive up to 45 parts of Dark cloak, and additionally up to 10 parts if their military clan takes a top place!







Reward for active Heroes of leading battle clans:



| | | |
| --- | --- | --- |
| Clan seat | An award | Glory |
| 1 | 10 | 1,500 |
| 2 | 9 | 1,300 |
| 3 | 9 | 1,100 |
| 4 | 8 | 1,000 |
| 5 - 7 | 7 | 900 |
| 8 - 10 | 6 | 800 |
| 11 - 15 | 5 | 600 |
| 16 - 20 | 4 | 500 |
| 21 - 30 | 3 | 400 |
| 31 - 40 | 2 | 250 |
| 41 - 50 | 1 | 100 |