Just as brigands are a perpetual thorn in the side of the Empire on land, so pirates are its pests at sea. No matter how many times they've tried and failed to establish their rule over imperial waters, they never give up their reckless attempts to cause trouble.

"The plans have changed, my friend," said Tolgar in an alarmed tone of voice as he slowly peered over the Harbor City port from the window of his residence. At last the dwarven commander turned around and looked at his guest, court mage Abu-Bakir. "By Her Majesty's urgent order, no ship is to leave imperial waters before the siege of East Island is lifted. Blasted pirates! You put one of their kind behind bars in the morning, and a whole fleet and two armadas are lined up with their guns staring right at the prison walls in the evening. Of course, I understand you're feeling young and carefree — again — but do me a favor, put yourself in my place for a second. I mean, your 'far end' can wait. And don't worry about protection – no doubt you'll find plenty of armies to escort you. What lord or lady would willingly miss an opportunity to poke some pirate tubs about?"
"Wisdom is patience," noted the magician humbly before suddenly changing the topic: "But if I go, I'll need your best ship."
"Hah!" snorted the dwarf. "Think you've got what it takes to handle my flagship? Only the best of the best seafarers are worthy!"
"Ah, so you've never set foot on her," chuckled Abu-Bakir.
"Save your toothless witticisms," replied Tolgar, striking himself in the chest: "For they cannot touch the heart of the Son of Stone!" The dwarf stepped over to the table and grabbed a massive bottle of ale from under it. "How about we talk it over?" he said, putting the jar down on the table and tossing a deck of cards next to it. "Let's see whose tower is stronger. But this time, no tricks or dragons up your sleeve!"
Abu-Bakir pretended like he didn't understand what Tolgar was referring to. But as soon as he snapped his fingers, three dragon cards with golden backs appeared in his hand. Another flick of the wrist, and the cards turned into a flurry of magical sparkles floating and slowly dissolving in the air. With a sly smile, the court mage sat down to play.

Lords and Ladies! Once again unrest is upon the waters off the coast of East Island. The cursed pirates are preparing to lay siege on the island prison, and its guards require urgent military and financial help! To prevent mutiny and escape, we must break through the pirate blockade and deliver building materials to help repair the island fortress as quickly as possible.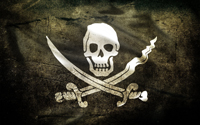 All Lords and Ladies of combat level 5 or above are invited to travel to one of the rally points and help rebuild the island fortress and lift the pirate siege. The battles are in 1vs1 format.

Economics and ships:
1. For every tonne of goods you successfully deliver, you will earn 1 silver.
2. Imperial workshops will accept silver as payment for cannon improvements for your existing ship or upgrades to a bigger, better ship with more cannons.
3. Each ship has durability, which decreases by 1 with every haul to East Island. Keep an eye on it and don't forget to upgrade your ship to a more powerful one.
4. The more freight your ship is carrying (in tonnes), the stronger the pirate who will intercept you at sea.
5. Each ship's freight capacity has lower and upper limits. The Empire values its fleet and will not let ships out of the harbor unless they carry a minimum load of goods.
6. If you lose a sea battle, 100% of your freight will be stolen and nothing will be delivered.
7. The selling prices of goods on the island are updated hourly.
8. The parameters of your cannons depend on their upgrade level and on your combat level, but not on your specific parameters.

Details:
1. A personal ship is waiting for you in each of these locations: Harbor City, Mithril Coast, and Kingdom Castle.
2. Goods can be transported for 7 days, through May 9 (and +3 additional days will be available to complete the event, through May 12).
3. Sea battles are possible only if you have shop artifacts equipped. Enchantments have no effect.
4. The Empire will generously reward with gold and trophy artifacts those Lords and Ladies who transport the most freight (in tonnes).
5. Up to 12 hauls in no more than 18 attempts are possible per day. Unused attempts are carried over to the next day(s). (Maximum of 84 wins and 126 attempts.)
6. For every win you will receive +1 Mercenaries' Guild point.
7. For every win you also have a chance of receiving a creature armament.
8. The most successful merchants will receive a special achievement.

Your personal progress will also be remunerated with parts of these special artifacts:



For 10 wins: +1 part of each special artifact.
For 20 wins: +2 parts of each special artifact.
For 30 wins: +4 parts of each special artifact.
For 60 wins: +5 parts of each special artifact.
For 80 wins: +8 parts of each special artifact.

You can also receive up to 15 parts of Magma Ring at the end of the event, depending on your success.



The 5,000 Lords and Ladies who transport the most goods (in tonnes) will also receive a personal reward: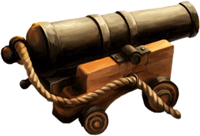 Set sail!