Write a message
Character went offline at 05:10, 2017-08-31
» Combat level: 11 (4,505,560) +494,440

» Troops ready: 100%
» Mana: 10 / 10
» Location: Lizard Lowland





Statistics
Transfer log [>>]
Combat log [>>]
Game log [>>]
Roulette bets total: 26,666
Roulette winnings total: 16,598


| | |
| --- | --- |
| Combats fought: | 4,684 |
| Victories: | 3,483 |
| Defeats: | 1,201 |

Games played:
53
Victories:
23

| | |
| --- | --- |
| | 76 |

Defeats:
30

| | |
| --- | --- |
| | 240 |
Resources
Skills
Talents
Abrasive: 3
Fern flower: 3
Meteorite shard: 4
Moonstone: 5
Tiger`s claw: 3
Viper venom: 3
Witch bloom: 3

Knight: 0 (3.86) +16.1
Necromancer: 6 (534.24) +365.8
Wizard: 6 (500.58) +399.4
Elf: 0 (0.00) +20.0
Barbarian: 0 (0.00) +20.0
Dark elf: 6 (657.25) +242.7
Demon: 6 (573.14) +326.9
Dwarf: 0 (0.00) +20.0
Tribal: 0 (0.00) +20.0
Pharaoh: 0 (0.00) +20.0

Hunters' guild: 6 (1540.44) +459.6
Laborers' guild: 8 (8452) +3548
Gamblers' guild: 1 (23) +7
Thieves' guild: 4 (407) +193
Rangers' guild: 0 (0)
Mercenaries' guild: 4 (612) +388
Commanders' guild: 0 (0.00)
Watchers' guild: 0 (0.0)
Adventurers' guild: 0 (0) +1600
Leaders' Guild: 0 (0) +80.0
Smiths' guild: 2 (84.13) +80.9

Enchanters' guild: 5 (18872) (

+

)
Personal info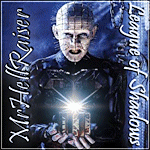 On vacation 'till 6.8.2012

Weapon Enchantments - Orders are available again.
Weaponsmith: 10 (10000) +2000
Please check up on the forum for more info.

For info about enchanting:
http://www.lordswm.org/strony/eng/tutorials/006c-weaponsmith.php
Free work, happy to get appreciation payments for my work :)
No cutting in line, too much mess for me to handle, sorry :)
And don't be afraid to send a PM. I'm a human, not a machine, we can work out a deal in a nice friendly way so that everybody be happy :)
Customers:


~~
Art renting:
------------
Medal of bravery [W1F7] - 100g/1 Battle
Pendant of despair [N2E7W2F2] - 350g/1 Battle
Longbow [E9W10] - 750g/1 Battle
Thief crossbow [E7A7W7]
(soon)Ruby gladius [E10A10W10F10] - 1450g/1 Battle

Send me a message to get a price. More battles = Discount, LOS member = Discount. Double discounts count in :)

~~
Get a cool avatar like mine from "Mooncatcher"
~~
Moderators I've Killed in battle -
Shebali - http://www.lordswm.com/warlog.php?warid=6536454
Arctic - http://www.lordswm.com/warlog.php?warid=6333874
Takesister - http://www.lordswm.com/war.php?warid=16204735,warid=16253818
~~
When there is no more room in hell, The dead will walk the earth (Dawn of the dead)
Oh, No tears, please... It's a waste of good suffering!!! (HellRaiser)
In a world where the dead are returning to life, the word "trouble" loses much of its meaning. (Land of the dead)
~~
Demon: 3 (93.36) +66.6
Laborers' guild: 5 (2334) +666
~~
ALL HAIL THE LEAGUE OF THE SHADOWS!!