| | | | | | | | | | | | | | |
| --- | --- | --- | --- | --- | --- | --- | --- | --- | --- | --- | --- | --- | --- |
| | 1,188,892 | | 639 | | 425 | | 237 | | 246 | | 309 | | 432 |

Write a message
Character went offline at 22:05, 2010-12-29
» Combat level: 12 (5,868,958) +2,631,042

» Troops ready: 100%
» Mana: 40 / 40
» Location: Empire Capital





Statistics
Transfer log [>>]
Combat log [>>]
Game log [>>]
Real estate list [>>]
Roulette bets total: 0
Roulette winnings total: 0


| | |
| --- | --- |
| Combats fought: | 5,322 |
| Victories: | 3,442 |
| Defeats: | 1,880 |

Games played:
1,568
Victories:
814

| | |
| --- | --- |
| | 603,820 |

Defeats:
754

| | |
| --- | --- |
| | 697,640 |
Resources
Skills
Talents
Abrasive: 53
Fire crystal: 2
Ice crystal: 4
Leather: 52
Magic powder: 13
Meteorite shard: 4
Moonstone: 41
Nickel: 8
Steel: 74
Tiger`s claw: 5
Toadstool: 17
Viper venom: 14
Windflower: 3
Witch bloom: 53

Knight: 5 (317.49) +182.5
Necromancer: 5 (280.68) +219.3
Wizard: 6 (522.04) +378.0
Elf: 5 (280.38) +219.6
Barbarian: 6 (500.30) +399.7
Dark elf: 6 (500.32) +399.7
Demon: 6 (500.32) +399.7
Dwarf: 0 (0.00) +20.0
Tribal: 0 (0.00) +20.0
Pharaoh: 0 (0.00) +20.0

Hunters' guild: 5 (1146.86) +53.1
Laborers' guild: 8 (11263) +737
Gamblers' guild: 12 (814) +186
Thieves' guild: 4 (408) +192
Rangers' guild: 0 (0)
Mercenaries' guild: 3 (474) +126
Commanders' guild: 0 (0.00) +150.0
Watchers' guild: 0 (0.0)
Adventurers' guild: 0 (0) +1600
Leaders' Guild: 0 (0) +80.0
Smiths' guild: 0 (0.90) +29.1

Enchanters' guild: 0 (0) +104 (

+

)
Personal info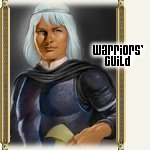 ~ Farewell ~
It's time for me to leave.
Comparing what this game is to what it could have been, can be painful at times.
Remember, people, it's just a game. In the real world, Shrews and other hotties don't stack like that XD

~ Fond Memories ~
"Well, some of us remember the dark ages, dark because admins decided to turn off their lights for a while. Only thing keeping this community together were few mods with promises of hope. Kotrin, Zyanya, Shebali, Faithbringer, Skunder, Takesister, misself and Pang were a shining example, were those who lead this community for months." -- Omega22

~ Special achievements ~
- Founder of #145 Warriors' Guild, THE clan for honest, non-AFK players!
- Founder of #365 Warriors' Guild Wrath, first clan to turn military.
- Game Keeper (taking care of battle violations) in 2009-2010.
- Game Forum Moderator in 2008-2010.
- Achieved Faction level 5 or more in every faction.
- Owner of a Five-Stars estate in Great Capital.

If you are out for a good laugh, Have a look to my picture gallery!

If you want to discuss of Lords of War and Money game in a sane environment, join Warriors' Guild and register on www.warriors-guild.org forum, the most active and friendly forum around!