Write a message
Character went offline at 14:33, 2013-03-24
» Combat level: 15 (31,591,884) +11,408,116

» Troops ready: 100%
» Mana: 10 / 10
» Location: Tiger Lake





Statistics
Transfer log [>>]
Combat log [>>]
Game log [>>]
Roulette bets total: 67,376
Roulette winnings total: 45,200


| | |
| --- | --- |
| Combats fought: | 8,899 |
| Victories: | 6,721 |
| Defeats: | 2,178 |

Games played:
5,427
Victories:
2,890

| | |
| --- | --- |
| | 6,208,286 |

Defeats:
2,537

| | |
| --- | --- |
| | 6,353,680 |
Resources
Skills
Talents
Abrasive: 31
Fern flower: 16
Fire crystal: 19
Ice crystal: 8
Magic powder: 2
Meteorite shard: 17
Moonstone: 8
Steel: 4
Tiger`s claw: 8
Toadstool: 26
Viper venom: 24
Windflower: 11
Witch bloom: 14

Knight: 0 (0.00) +20.0
Necromancer: 0 (0.00) +20.0
Wizard: 6 (617.38) +282.6
Elf: 0 (0.00) +20.0
Barbarian: 0 (1.93) +18.1
Dark elf: 9 (5096.85) +203.2
Demon: 4 (274.17) +5.8
Dwarf: 0 (0.00) +20.0
Tribal: 0 (0.00) +20.0

Hunters' guild: 7 (2971.92) +28.1
Laborers' guild: 7 (6994) +1006
Gamblers' guild: 15 (2890) +110
Thieves' guild: 6 (875) +325
Rangers' guild: 0 (3)
Mercenaries' guild: 6 (1581) +619
Commanders' guild: 0 (24.45) +125.5
Watchers' guild: 0 (0.0)
Adventurers' guild: 0 (0) +1600
Leaders' Guild: 0 (0) +80.0
Smiths' guild: 0 (0.00) +30.0

Enchanters' guild: 0 (0) +104 (

+

)
Personal info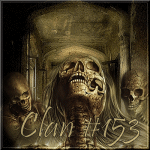 Ja ne ponimaju poruszki.
Use your English if you want me to know anything :)


This is my main char!

my multis:
'DiPesco' to try Knight faction!
'SicheTom' (blocked) - for braking a rule that's reason (goal) i could not understand! rule - 3.13.6.


I am back as LoS recruiter!

08-20-08 11:02: Registered. Faction: Wizard.

I am Hungarian!

Our MILITARY clan, i am a recruiter:
http://www.lordswm.com/clan_info.php?id=153

one of my best fights (defend caravan against elven brigands 10):
http://www.lordswm.com/warlog.php?warid=10602762

sickest card game won (unlimited deck)
http://www.lordswm.com/cgame.php?gameid=1390924

#927 MQ - 2nd double elements
status: Nicely done, no more conspiracies! Here, this is a sign of our gratitude!
You receive 143 gold, Witch bloom, Moonstone
#995 MQ - 3rd double elements
status: We knew we could rely on you.
You receive 277 gold, Abrasive, Fire crystal
#1382
status: Triumph! Keep it up, warrior! Here is your reward.
You receive 49 gold, Fire crystal, Fern flower
#1475
You receive 425 gold, Tiger`s claw, Witch bloom
#1558
You receive 70 gold, Fire crystal, Viper venom
#1579
You receive 85 gold, Fern flower, Witch bloom

ALL HAIL THE LEAGUE OF THE SHADOWS!!