Empire is the land of glorious Heroes, where honor and bravery are celebrated. It has always been and will be this way forever. However, evil doesnít rest. And if the shields of the Empire defenders are ready to contain the Great Evil, the smaller evil still manages to leak between their ranks. So, after the recent tremendous defeat the few forces of the surviving robbers hastened to lay low and wait until everything settled down. The smarter ones chose to lie low outside of the imperial lands. Others decided to sign their death sentence.

- The data is absolutely true, voivode, - Adviser Fjorlis said with full confidence in his voice, - My agentsíve been following this group of robbers since their very escape from the battlefield. There can be no mistake. They got down in this area - and the local "heroes" granted them refuge and even provided patronage in their dark works. There is information that each of them took part in the last major robbery raid.
Grammith thought for a few moments. His gaze slipped on the shield hanging on the wall with the coat of arms of the Empire, the words of the knight oath appeared in his head, shrinking his heart even stronger.
- If this information becomes public, - finally, uttered the voivode, - it can sow panic among the civilian population-those whom Heroes vowed to protect!
- I agree, - Fjorlis replied immediately, waiting for such an answer, - so I ask you to allow me a few small strike units capable of attack quickly without attracting unnecessary attention. And the rest will be taken care of by my agents.
-Do it! - Grammith replied powerfully, not getting into unnecessary details of the necromantís plan.

Lords and Ladies, the warlord Grammith is reaching out to the fearless leaders of the Empire to assist Advisor Fjorlis in a covert operation against the robbers. No armies and artifacts - only small units of followers from the Leaders Guild.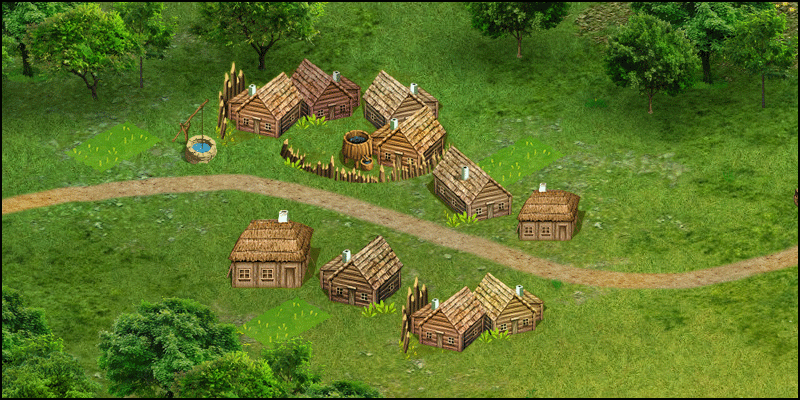 Combat instructions:
- All heroes of the 5th combat level or above are allowed to take part in these fights.
- Only units from Leadersí Guild reserve can be used.
- Limits on units and stack sizes are based on Leaders' Guild level.
- Battles do not involve the hero. As a result, artifacts and talents have no effect, and artifacts do not lose durability. Auto-play can be enabled after troop settlement.
- Heroes do not gain experience or faction skill points.
- There are 40 main and 20 additional levels. The composition and number of enemy units at each level will be the same for every hero.
- Victory at each level grants a valuable reward which depends on the level.
- On day one, only 10 levels of difficulty are unlocked. 10 more levels will be unlocked every subsequent day.
- Heroes of successful military clans who distinguish themselves will be given special rewards. Rewards will be based on the overall clan ranking. Clan ranking will be based on overall score which is the sum of each clan memberís score. Each heroís score is equal to the sum of the levels which the hero has been victorious in (for example, victories at levels 1, 2 and 3 grant a hero 1+2+3=6 points). Victories at additional levels count as well.
- Clan membersí score will contribute towards the clan score if they contribute at least 15 points to the clan, and they are member of the clan at the time of victory.
- If the hero is evicted or leaves his military clan, the clan would lose his contribution to the score. If the same member rejoins, the lost points will be returned.
- You canít leave the clan on the last day of the event;
- The admission to fighting clans is limited Ė up to 4 heroes per day.
- This event will last 9 days. November 1st will be the last day.

[Information] For those who join/change/plan to change their battle clan during the event, battles for which points were not added to clan score will have to be replayed to contribute the corresponding points towards the clan. The reward for previously completed levels will not be given again. The "Reset" button will appear for those heroes who have not contributed the maximum possible clan points.

Moreover, Warlord Grammith has announced support by provisioning both common and uncommon stacks of followers which all heroes can have the option of leading in exchange for gold. Heroes also have a one-time option to lead Skeletal pirates, Leprechauns, Mobile ballists and Diamond golems.

Since participation in this operation is unlikely to bring its participants popular glory, Councilor Fjorlis is ready to compensate the spent efforts by issuing fragments of the Dark boots for victories (up to 15 parts):



All heroes who are victorious at level 15 will receive a special achievement visible on their profile.



Reward for heroes of leading combat clans:

| | | |
| --- | --- | --- |
| Clan place | Reward | Battle glory |
| 1 | 10 | 1,500 |
| 2 | 9 | 1,300 |
| 3 | 9 | 1,100 |
| 4 | 8 | 1,000 |
| 5 - 7 | 7 | 900 |
| 8 - 10 | 6 | 800 |
| 11 - 15 | 5 | 600 |
| 16 - 20 | 4 | 500 |
| 21 - 30 | 3 | 400 |
| 31 - 40 | 2 | 250 |
| 41 - 50 | 1 | 100 |
May you bring glory to Empire!