Write a message
Character went offline at 10:47, 2022-05-08
» Combat level: 10 (2,994,694) +5,306

» Troops ready: 100%
» Mana: 10 / 10
» Location: Empire Capital





Statistics
Transfer log [>>]
Combat log [>>]
Game log [>>]
Roulette bets total: 3,029,805
Roulette winnings total: 2,881,920


| | |
| --- | --- |
| Combats fought: | 2,929 |
| Victories: | 2,140 |
| Defeats: | 789 |

Games played:
232
Victories:
92
Defeats:
140

| | |
| --- | --- |
| | 4,160 |
Resources
Skills
Talents
Abrasive: 8
Fern flower: 2
Meteorite shard: 1
Tiger`s claw: 5
Toadstool: 7
Viper venom: 5
Windflower: 5
Witch bloom: 6

Knight: 0 (0.00) +20.0
Necromancer: 0 (1.60) +18.4
Wizard: 0 (0.00) +20.0
Elf: 8 (2816.61) +83.4
Barbarian: 0 (0.00) +20.0
Dark elf: 0 (0.00) +20.0
Demon: 0 (0.00) +20.0
Dwarf: 0 (0.00) +20.0
Tribal: 0 (0.00) +20.0
Pharaoh: 0 (0.00) +20.0

Hunters' guild: 6 (1372.04) +628.0
Laborers' guild: 7 (5053) +2947
Gamblers' guild: 3 (92) +8
Thieves' guild: 0 (0)
Rangers' guild: 0 (27) +73
Mercenaries' guild: 0 (79) +-29
Commanders' guild: 0 (0.00)
Watchers' guild: 0 (0.0) +60.0
Adventurers' guild: 0 (0) +1600
Leaders' Guild: 0 (0) +80.0
Smiths' guild: 3 (232.16) +77.8

Enchanters' guild: 0 (31) +73 (

+

)
Best stacks in the Leaders' Guild
Personal info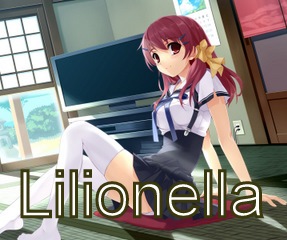 ЛОКАЛКА wi-fi. также выхожу везде - где есть интернет
Все несоответствия с правилами исправляются при первом же замечании, поэтому будьте снисходительны.

Любовь – есть признак волшебства, любовь – есть сила в наших душах! Любовью счастье не нарушишь – она несказанно чиста…

"Create a legend about himself. The gods started with this."
"Создавайте легенды о себе. Боги начинали с этого."

I can't explain myself, I'm afraid, sir' said Alice, 'because I'm not myself, you see
А чё? Я ничо, другие вон чо и не чо, а как я чо так вон чо!!!)))
Умоется кровавыми слезами тот, кто усомнится в нашем миролюбии!