Like a red-hot knife blade piercing fragile flesh, armies of infernal demons invaded the borderlands of the Empire, leaving behind an ugly charred scar. Fortunately, the forces of the Imperial guard managed to contain their advance and push them back to the mystery portal. And when the hellish creatures disappeared behind its mysterious veil, behind them there was only a field of battle covered with blood and strewn with the bodies of thousands of fallen warriors, over which towered several gloomy figures. While the new Imperial army was gathering from everywhere, demonic entities, lost in their own motives, turned their gaze to the endless whirlwinds of portal magic, intertwined with streams of infernal flame. So charming and alluring... Closer and closer... Until the light of a magical flash suddenly engulfed everything around...

«Hey, do you hear?.. - suddenly, from somewhere in the distance, someone's voice was heard, which began to echo painfully in the backyards of consciousness, - Come on, get up! Rise and shine!! - the words suddenly began to sound noticeably louder, and the image of the tavern owner loomed out of indistinct foggy silhouettes, - I understand that feats and all kinds of heroism are very tiring, but we need tables for the Gamblers League tournament. So either pay the entrance fee, or rent a room and rest there in peace.». Suddenly his gaze was directed somewhere into the distance, and then he sounded: «Hey, you! Put it back in place! I do not pour in debt!» - and he immediately disappeared from his eyes, leaving behind only a ringing pain in the temples and the back of his head. It seems that this was the same tavern, and the same table at which the mysterious lilim was sitting. Only she herself was no longer here. What kind of strange charm is she casting? And was everything that happened after that for real? The unrelenting throbbing pain made it difficult to concentrate properly, but attention was immediately attracted by a strange whisper, sounding in the head clearer than all the sounds of the surrounding space. The mind was unfamiliar with his words, but the consciousness somehow understood that he was calling to appear for the gifts of the chaos left by the demons...

Lords and Ladies, border guards report that the threat of invading demonic armies has been successfully eliminated. At the moment, it is becoming clear where they came from and what they needed, but there is no reason for unnecessary concern.

Those who were tempted by the offer of infernal demons and managed to prove their fighting skills to them, defeating the enemy of the 7th difficulty level on the map, received a special artifact as a gift, the durability of which depends on the defeated main difficulty level on the event map:



Anyone who won at least once against Enemies of the Inferno can receive an additional participation reward in gold! Receive gold on the event page.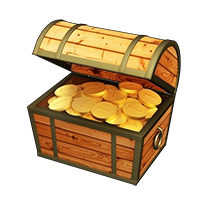 In addition, 75 of the most sinful of the military clans can count on the gifts left by the demons - a well-deserved reward and unquestioning loyalty to new slaves awaits everyone who brought the clan at least 10 points:
Clan seat
Reward
Glory
1
1,500
2
1,300
3
1,100
4
1,000
5 - 8
900
9 - 13
800
14 - 20
600
21 - 30
500

| | | | |
| --- | --- | --- | --- |
| 20. | #73 | Орден Джедаев | 3,532 |
| 22. | #933 | Warriors | 3,507 |
| 23. | #2304 | IV legion of Elfius | 3,338 |
| 24. | #5152 | †Огненные рубежи† | 3,252 |
| 25. | #3695 | Бездельники | 3,236 |
| 26. | #1512 | † Nekropolis † | 3,173 |
| 27. | #9426 | Орден Рыцарей - меченосцев | 3,112 |
| 28. | #10886 | Гиперборея 1685 | 3,059 |
| 29. | #2303 | III legion of Elfius | 3,051 |
| 30. | #5169 | Белые волки | 3,042 |

31 - 45
400

| | | | |
| --- | --- | --- | --- |
| 31. | #1488 | Тёмная лига Некромантов | 3,022 |
| 32. | #5722 | Галерея Теней | 2,806 |
| 33. | #846 | †Академия Миротворцев† | 2,782 |
| 34. | #5063 | Midgard | 2,677 |
| 35. | #2230 | Агенты Хаоса | 2,642 |
| 36. | #1317 | Запорожская Сечь | 2,393 |
| 37. | #3975 | Степное Братство | 2,268 |
| 38. | #1271 | Братство Героев | 1,955 |
| 39. | #3305 | Украина. Величие Запада | 1,840 |
| 40. | #728 | Улей | 1,758 |
| 41. | #7705 | † Angels & Demons ? | 1,599 |
| 42. | #1787 | Scorpion | 1,530 |
| 43. | #2735 | Ангелы смерти | 1,490 |
| 44. | #10721 | Стальной Дозор | 1,420 |
| 45. | #15 | Destiny | 1,376 |

46 - 60
250
61 - 75
100
And 5,000 of the most bloodthirsty sinners who managed to defeat the largest number of enemies will surely be able to get at their disposal a couple of squads of vicious wicked:
The names of the most merciless infernal commanders will be forever carved on a sinful stone in the very heart of the Underworld: