| | | | | | | | | | | | | | |
| --- | --- | --- | --- | --- | --- | --- | --- | --- | --- | --- | --- | --- | --- |
| | 1,073,031 | | 333 | | 333 | | 333 | | 333 | | 333 | | 333 |

Family: xvxPAINxvx (husband), ДонаКадаверциан (mommy), _GODDESS_ (sis), xxATLANTxx (bro), JulieGrimm (sister), Kikochka (sis), Lady Glam (sis), - Волчица - (twinnie), Торин (bro), -Archangel- (bro), оОо_Счастье_оОо (sis), Mouse (bro), Inia (sis), Ириска (sis), VasSpartak777 (brother), Молот_Времени (brother), Empirer (cousin), Flagen (bro), wovich (twin brother), Lore Lay (sis), Эльтазар (nunky), IIo3uTuB4uK (uncle)

Write a message
Character went offline at 14:40, 2020-07-15
» Combat level: 19 (222,486,993) +7,513,007

» Troops ready: 100%
» Mana: 10 / 10
» Location: Ungovernable Steppe

» Skill potion for Knight faction till 2020-07-20 22:43
» Skill potion for Barbarian faction till 2020-07-21 19:32
» Laborers` Guild boost till 2020-07-22 14:26


Statistics
Transfer log [>>]
Combat log [>>]
Game log [>>]
Real estate list [>>]
Roulette bets total:
Roulette winnings total:


| | |
| --- | --- |
| Combats fought: | 45,429 |
| Victories: | 36,686 |
| Defeats: | 8,743 |

Games played:
4,256
Victories:
2,001

| | |
| --- | --- |
| | 1,102 |

Defeats:
2,255

| | |
| --- | --- |
| | 6,960 |
Resources
Skills
Talents
Abrasive: 10
Fern flower: 333
Fire crystal: 37
Ice crystal: 19
Meteorite shard: 2
Moonstone: 14
Tiger`s claw: 8
Toadstool: 333
Viper venom: 137
Windflower: 32
Witch bloom: 335

Knight: 10 (7327.48) +2272.5
Necromancer: 11 (10134.44) +7165.6
Wizard: 11 (9632.38) +7667.6
Elf: 12 (27326.62) +7673.4
Barbarian: 11 (9905.95) +7394.0
Dark elf: 11 (9629.71) +7670.3
Demon: 11 (11690.09) +5609.9
Dwarf: 11 (10280.46) +7019.5
Tribal: 11 (9666.36) +7633.6

Hunters' guild: 10 (6107.54) +1892.5
Laborers' guild: 11 (29079) +921
Gamblers' guild: 15 (2001) +999
Thieves' guild: 12 (8158) +2642
Rangers' guild: 0 (3)
Mercenaries' guild: 10 (6665.9) +1134.1
Commanders' guild: 6 (4281.95) +18.1
Watchers' guild: 6 (4360.6) +139.4
Adventurers' guild: 3 (8106)
Leaders' Guild: 12 (6275.6)
Smiths' guild: 0 (0.00) +30.0

Enchanters' guild: 0 (0) +104 (

+

)
Best stacks in the Leaders' Guild
Achievements
| | | | | | | | | | | | | | | | |
| --- | --- | --- | --- | --- | --- | --- | --- | --- | --- | --- | --- | --- | --- | --- | --- |
| 1 | 1 | 1 | 3 | 3 | 1 | 1 | 1 | 2 | 1 | 1 | 1 | 1 | 1 | 1 | 2 |
| | | | | | | | | | | | | | | | |
| --- | --- | --- | --- | --- | --- | --- | --- | --- | --- | --- | --- | --- | --- | --- | --- |
| 2 | 1 | 4 | 1 | 1 | 1 | 1 | 2 | 10 | 4 | 4 | 4 | 2 | 4 | 8 | 2 |
Personal info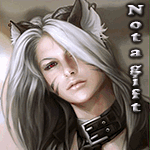 Сложный период в Ginger Tail, жизнь клана изнутри: http://daily.heroeswm.ru/bu.php?b=z7s6owck

Для вступления в БК #823 Ginger Tail заполняем форму:
https://goo.su/0oUF

Каждая твоя попытка делает трещину в стене, за которой находится твоя цель!

The deformity is what grows inside of: meanness, cruelty!

What won't kill us will make us stronger!

When a cat wants to catch a mouse, it pretends to be a mouse

IP динамический

dbd2cc05cd70794ffb5e2d85e1c911e1

06-02-11 23:53: Зарегистрирован. Фракция: Эльф.