With a shield in hand, loot in the bags and a slight sense of unease in their souls, the treasure hunters of the «Gloria Aeterna» Order were returning home. The Empire would hardly be pleased if it ever learned about the past deeds of their leader. After all, the memory of the last war that had befallen upon these lands was thriving in the minds of its subjects. And it was precisely their leader's reckless act that set in motion the chain of events that led to war. Perhaps it would have been safer to simply leave these lands once again, but Alec looked at them in a new light. Now, with his gaze no longer clouded by the obsession of meaningless rivalry, the knight could see what he had not noticed before. The Empire's lands were full of freedom and opportunities, where everyone could find something of their own and excel in it. Here was a place for each and everyone: for those seeking glory and those yearning for redemption. Now the Knight Commander considered himself a part of both groups. In his mind, new plans for the near future were already taking shape, closely tied to these lands. He just had to trust those who had discovered his secret and yet had no intention of sharing their fate with his order. Although deep down, Alec understood that there was little cause for concern on that matter. After all, they all followed the example of the Empire's finest children, and doubting their wisdom was hardly warranted. Just as doubting the loyalty of his faithful comrades, if suddenly someone still dared to tarnish the glory of their order. If years of disgraceful defeats hadn't broken their indomitable spirit, then hardly anything ever could.

Lords and Ladies, glorious Leaders! Your faithful followers are finally returning home after a challenging expedition, not only managing to glorify your names in distant lands but also impressing the renowned treasure hunters from the «Gloria Aeterna» Order with their combat prowess. Each of you whose followers managed to defeat a level 15 enemy unit is marked with a special achievement in your character information: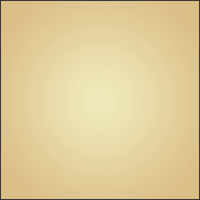 Special thanks are also given to the top 75 military clans – a well-deserved reward and the loyalty of new followers awaits all deserving ones who have brought at least 15 points to the clan:
And on a separate note, the 5,000 Leaders whose squads have proven the most prepared and successful are honored to have their new followers take their example:
The names of the best leaders by defeated enemy level will be forever inscribed in the history of the Empire:
And in the pouches of the finest mercenaries, may the sound of honestly earned coins always be heard:
Hail to the Leaders of the Empire!