Family: Valen57 (bro), дАртаньян (grandpa)

Write a message
Character went offline at 23:40, 2022-05-28
» Combat level: 11 (4,795,041) +204,959

» Troops ready: 100%
» Mana: 10 / 10
» Location: East River





Statistics
Transfer log [>>]
Combat log [>>]
Game log [>>]
Roulette bets total: 242,000
Roulette winnings total: 182,487


| | |
| --- | --- |
| Combats fought: | 3,344 |
| Victories: | 2,806 |
| Defeats: | 538 |

Games played:
352
Victories:
163

| | |
| --- | --- |
| | 11,778 |

Defeats:
189

| | |
| --- | --- |
| | 86,140 |
Resources
Skills
Talents
Abrasive: 1
Leather: 15
Meteorite shard: 1
Toadstool: 5
Viper venom: 2
Windflower: 1
Witch bloom: 4

Knight: 0 (7.65) +12.3
Necromancer: 0 (0.00) +20.0
Wizard: 2 (53.20) +36.8
Elf: 3 (91.28) +68.7
Barbarian: 0 (0.00) +20.0
Dark elf: 8 (2159.89) +740.1
Demon: 0 (9.07) +10.9
Dwarf: 0 (1.72) +18.3
Tribal: 3 (90.16) +69.8
Pharaoh: 0 (0.00) +20.0

Hunters' guild: 6 (1554.18) +445.8
Laborers' guild: 6 (3121) +1879
Gamblers' guild: 5 (163) +47
Thieves' guild: 0 (0)
Rangers' guild: 0 (4) +96
Mercenaries' guild: 2 (257) +43
Commanders' guild: 0 (18.30) +131.7
Watchers' guild: 0 (0.0) +60.0
Adventurers' guild: 0 (0) +1600
Leaders' Guild: 0 (4.2) +75.8
Smiths' guild: 0 (10.60) +19.4

Enchanters' guild: 0 (27) +77 (

+

)
Best stacks in the Leaders' Guild
Personal info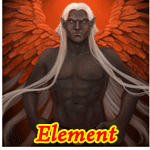 Асха все обращает на пользу!


Хотите узнать подробную статистику всех своих боев? Пожалуйста:
http://hwmguide.ru/services/battles_stats/?r=1261184


Основной персонаж. Доп. персонаж - The Doctor (id=3551456) и Sherlock Holmes (id=3547047).
Больше доп. персонажей нет (заблокированы или не используются).
ip может пересекаться с Son of Hypnos, Valen57, Greys_manful, Tamer_96 (друзья).


31-07-09 21:05: Зарегистрирован. Фракция: Элементалист.