| | |
| --- | --- |
| DragonBlaze [9] | |

Write a message
Character went offline at 04:02, 2018-05-29
» Combat level: 9 (1,574,407) +75,593

» Troops ready: 100%
» Mana: 10 / 10
» Location: Bear Mountain





Statistics
Transfer log [>>]
Combat log [>>]
Game log [>>]
Roulette bets total: 67,936
Roulette winnings total: 43,300


| | |
| --- | --- |
| Combats fought: | 1,803 |
| Victories: | 1,427 |
| Defeats: | 376 |

Games played:
29
Victories:
14
Defeats:
15

| | |
| --- | --- |
| | 40 |
Resources
Skills
Talents
Abrasive: 1
Meteorite shard: 2
Toadstool: 4
Viper venom: 2
Witch bloom: 1

Knight: 0 (3.78) +16.2
Necromancer: 0 (0.91) +19.1
Wizard: 0 (0.00) +20.0
Elf: 7 (1059.98) +540.0
Barbarian: 1 (39.89) +10.1
Dark elf: 0 (2.03) +18.0
Demon: 0 (0.00) +20.0
Dwarf: 0 (0.00) +20.0
Tribal: 0 (0.00) +20.0
Pharaoh: 0 (0.00) +20.0

Hunters' guild: 5 (926.32) +273.7
Laborers' guild: 4 (1291) +209
Gamblers' guild: 1 (14) +16
Thieves' guild: 0 (0)
Rangers' guild: 0 (0) +100
Mercenaries' guild: 2 (200) +100
Commanders' guild: 0 (8.25) +141.8
Watchers' guild: 0 (0.0)
Adventurers' guild: 0 (0) +1600
Leaders' Guild: 0 (0) +80.0
Smiths' guild: 0 (0.00) +30.0

Enchanters' guild: 0 (0) +104 (

+

)
Personal info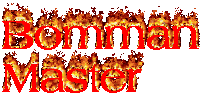 *** AFK ***
I never intentionally go AFK during battles. If I do, it is because of power cut. Sorry for that.

*** Alternates ***
Main: DragonBlaze [aka: DB]
Alternate: FTK [abandoned]

Note: All other accounts made from this IP address was from my friend, Dragon_LegendXX.


*** Dear Administration ***
Please give me a warning before blocking me, i will fix or stop the problem.

IP: Dynamic


Dragon_LegendXX shared my IP. He transferred, rented and bought my artefacts from the market illegally. I have told the rules, and I have cleared all my transactions. I vow not to make any of these mistakes henceforth and I am very sorry.