| | |
| --- | --- |
| Roksan [14] | |

Family: Maxumys (hubby), Lightfull (husband), Танатос (spouse), evgeni (dad), Sly999 (daddy), Dark_key (daddy), раона (sis), Kvazar (bro), Алко_Форевер (bro), SmithX (brother), Нигилист (brother), Frozen13 (bro), Solomea (sis), Zmievich (bro), fyu (brother), FlameAndHammer (bro), Тиллимиллидрямп (brother), mavrick (bro), stratejka (sister), Грауль (brother), Edwin (twinnie), treshold (grampa), olmin (grandson), Hybro (uncle)

| | |
| --- | --- |
| | +30 |
| | +10 |
| | +1 |
| | +1 |
| | +2 |
| | +2 |
| | +11% |
| | 1 |

Write a message
Character went offline at 13:07, 2020-04-01
» Combat level: 14 (19,144,531) +5,855,469

» Troops ready: 100%
» Mana: 10 / 10
» Location: Mithril Coast





Statistics
Transfer log [>>]
Combat log [>>]
Game log [>>]
Roulette bets total:
Roulette winnings total:


| | |
| --- | --- |
| Combats fought: | 6,697 |
| Victories: | 4,920 |
| Defeats: | 1,777 |

Games played:
1,160
Victories:
501

| | |
| --- | --- |
| | 447,419 |

Defeats:
658

| | |
| --- | --- |
| | 646,000 |
Resources
Skills
Talents
Abrasive: 17
Fern flower: 5
Fire crystal: 6
Ice crystal: 13
Meteorite shard: 9
Moonstone: 6
Tiger`s claw: 1
Toadstool: 8
Viper venom: 4
Windflower: 7
Witch bloom: 3

Knight: 0 (0.00) +20.0
Necromancer: 1 (38.44) +11.6
Wizard: 0 (2.25) +17.8
Elf: 0 (3.15) +16.8
Barbarian: 0 (0.00) +20.0
Dark elf: 10 (6387.59) +3212.4
Demon: 3 (134.88) +25.1
Dwarf: 0 (4.00) +16.0
Tribal: 0 (14.15) +5.8

Hunters' guild: 7 (2129.18) +870.8
Laborers' guild: 7 (5444) +2556
Gamblers' guild: 9 (501) +49
Thieves' guild: 5 (677) +163
Rangers' guild: 0 (0)
Mercenaries' guild: 5 (1177.5) +322.5
Commanders' guild: 0 (47.10) +102.9
Watchers' guild: 0 (1.0)
Adventurers' guild: 0 (0) +1600
Leaders' Guild: 0 (3) +77.0
Smiths' guild: 0 (0.00) +30.0

Enchanters' guild: 0 (2) +102 (

+

)
Best stacks in the Leaders' Guild
Personal info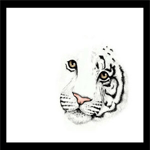 Чинюсь у SedoiShaman и lifesamm 90% за 101%) очереди нет))

Каждый пятый обещает сделать королевой
Каждый третий тащит голову дракона
Каждый первый уже не жалеет свои нервы
Но сердцу хочется самого не такого

Она так высоко
А он так сильно одинок
Но между ними все равно
Случится Тики ток

You're so hypnotizing
Could you be the devil? Could you be an angel?

Kiss me, k-k-kiss me
Infect me with your loving, fill me with your poison
Take me, t-t-take me
Wanna be your victim, ready for abduction
Boy, you're an alien, your touch, so foreign
It's supernatural, extraterrestrial


10-04-08 11:44: Зарегистрирован. Фракция: Темный эльф.