| | | | | | | | | | | | | | |
| --- | --- | --- | --- | --- | --- | --- | --- | --- | --- | --- | --- | --- | --- |
| | 77,529 | | 285 | | 300 | | 265 | | 250 | | 107 | | 234 |

Write a message
Character went offline at 18:07, 2020-10-24
» Combat level: 13 (11,708,853) +2,791,147

» Troops ready: 100%
» Mana: 60 / 60
» Location: Ungovernable Steppe





Statistics
Transfer log [>>]
Combat log [>>]
Game log [>>]
Real estate list [>>]
Roulette bets total: 4,766,272
Roulette winnings total: 3,944,855


| | |
| --- | --- |
| Combats fought: | 7,295 |
| Victories: | 6,605 |
| Defeats: | 690 |

Games played:
419
Victories:
180

| | |
| --- | --- |
| | 1,881 |

Defeats:
239

| | |
| --- | --- |
| | 2,700 |
Resources
Skills
Talents
Abrasive: 19
Fire crystal: 19
Ice crystal: 23
Meteorite shard: 19
Moonstone: 12
Tiger`s claw: 17
Toadstool: 25
Viper venom: 14
Windflower: 19
Witch bloom: 16

Knight: 5 (286.85) +213.1
Necromancer: 5 (280.06) +219.9
Wizard: 5 (286.75) +213.2
Elf: 9 (4299.48) +1000.5
Barbarian: 5 (280.52) +219.5
Dark elf: 5 (289.10) +210.9
Demon: 5 (280.29) +219.7
Dwarf: 5 (296.35) +203.6
Tribal: 5 (283.66) +216.3
Pharaoh: 4 (196.58) +83.4

Hunters' guild: 8 (3683.94) +616.1
Laborers' guild: 8 (9745) +2255
Gamblers' guild: 5 (180) +30
Thieves' guild: 0 (0)
Rangers' guild: 0 (0)
Mercenaries' guild: 5 (1063.3) +436.7
Commanders' guild: 0 (0.00)
Watchers' guild: 1 (80.1) +119.9
Adventurers' guild: 0 (0) +1600
Leaders' Guild: 1 (165) +15.0
Smiths' guild: 0 (0.00) +30.0

Enchanters' guild: 0 (0) +104 (

+

)
Best stacks in the Leaders' Guild
Personal info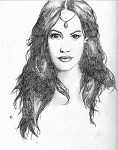 The name Arwen means "Noble Maiden", from the Sindarin word ar(a) ("royal, noble") and wen ("maiden"). Her epesse Undomiel means "Evenstar", from the Quenya Undome; ("evening twilight") and el ("star").

Arwen was the youngest child of Elrond and Celebrian. Her elder brothers were the twins Elladan and Elrohir. Her name "Ar-wen" means 'noble maiden' in Sindarin. She bore the sobriquet "Evenstar" (Evening Star), as the most beautiful of the last generation of High Elves in Middle-earth. (Wikipedia)

About me:
------------
Preferred language: English. Do not understand Russian language.
I play from many places including office, home, and public internet.
From now on after HTML5 introduced, sometimes i will log in using Android phone.
So IP adress may vary from time to time. Use VPN sometimes.

Quote:
--------
Every combat is the best; each one give you a different expertise ! (C)
================================================

Cna yuo raed tihs?
Olny 55% of plepoe can.

I cdnuolt blveiee taht I cluod aulaclty uesdnatnrd waht I was rdanieg. The pheonmneal pweor of the hmuan mnid, aoccdrnig to a rscheearch at Cmabrigde Uinervtisy, it dseno't mtaetr in waht oerdr the ltteres in a wrod are, the olny iproamtnt tihng is taht the frsit and lsat ltteer be in the rghit pclae. The rset can be a taotl mses and you can sitll raed it whotuit a pboerlm. Tihs is bcuseae the huamn mnid deos not raed ervey lteter by istlef, but the wrod as a wlohe. Azanmig huh? yaeh and I awlyas tghuhot slpeling was ipmorantt!
fi yuo cna raed tihs, palce it in yuor porifle

Note for myself:
--------------------
LG 8: February 22nd 2020
MG 4: December 29th 2019
Elf FSL9: February 1st 2020
HG 8: March 26th 2020
CL13: April 1st 2020
GG5: April 05th 2020

Special number:
--------------------
Grandmaster bowmen perform knocking shot at Goblin warlocks.
Grandmaster bowmen deal 666 damage to Goblin warlocks. 6 perish.
https://www.lordswm.com/war.php?warid=993104012

MG Quest:
------------
• East River: Armies, Monsters & Vanguards quests.
• Fairy Trees: Brigades, Conspirators & Vanguards quests.
• Fishing Village: Armies, Monsters & Vanguards quests.
• Peaceful Camp: Armies, Invaders & Raids quests.
• The bonus damage to neutral creatures applies in Raid, Monster and Conspirators quests.
• Knight (not other factions) faction skill resistance applies for Invaders, Vanguard, Army and Brigands quests.

Statistics of all Characters:
----------------------------------
http://abouthwm.ru/players.php?lang=1

Search player by name:
-----------------------------
https://www.lordswm.com/pl_info.php?nick=player_name
or
https://www.lordswm.com/search.php

Roulette history:
--------------------
http://daily.heroeswm.ru/roulette/all.php
http://daily.heroeswm.ru/roulette/detal.php

---------------------------------------------------------
2009-08-02 04:56: Registered. Faction: Elf.