| | |
| --- | --- |
| Arch lair [12] | |

Family: flaminghorse (brother)

Write a message
Character went offline at 05:51, 2022-02-04
» Combat level: 12 (5,172,862) +3,327,138

» Troops ready: 100%
» Mana: 0 / 0
» Location: Bear Mountain





Statistics
Transfer log [>>]
Combat log [>>]
Game log [>>]
Roulette bets total: 135,953
Roulette winnings total: 134,011


| | |
| --- | --- |
| Combats fought: | 3,732 |
| Victories: | 2,967 |
| Defeats: | 765 |

Games played:
93
Victories:
46

| | |
| --- | --- |
| | 21,060 |

Defeats:
45

| | |
| --- | --- |
| | 200 |
Resources
Skills
Talents
Abrasive: 2
Ice crystal: 4
Tiger`s claw: 8
Toadstool: 4
Viper venom: 5
Windflower: 2
Witch bloom: 14

Knight: 2 (53.81) +36.2
Necromancer: 3 (120.14) +39.9
Wizard: 1 (24.11) +25.9
Elf: 4 (219.76) +60.2
Barbarian: 8 (2760.44) +139.6
Dark elf: 1 (23.76) +26.2
Demon: 1 (31.61) +18.4
Dwarf: 1 (26.69) +23.3
Tribal: 1 (21.77) +28.2
Pharaoh: 1 (20.55) +29.4

Hunters' guild: 6 (1603.47) +396.5
Laborers' guild: 6 (3289) +1711
Gamblers' guild: 2 (46) +14
Thieves' guild: 0 (0)
Rangers' guild: 0 (5) +95
Mercenaries' guild: 4 (619) +381
Commanders' guild: 0 (15.90) +134.1
Watchers' guild: 1 (60.0) +140.0
Adventurers' guild: 0 (0) +1600
Leaders' Guild: 2 (213.2) +86.8
Smiths' guild: 0 (0.00) +30.0

Enchanters' guild: 0 (0) +104 (

+

)
Best stacks in the Leaders' Guild
Personal info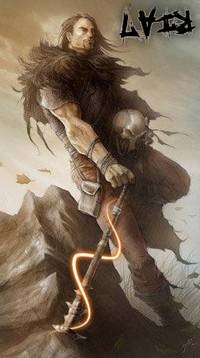 I won't be able to play much more... i might come back sometimes to play whenever free!!

i had a great experience here....

Best wishes for
1.Lordswm communtiy
2.The most friendly leader of Angels and Demons clan.
3.Best wishes for A&D.
4.Obviously , the Kings and Queens , great flooder community!
5.And all the friends who were so much helpful , and i if write name... list won't stop.. ;)

See you sooner or later guys!!