Statistics
Transfer log [>>]
Combat log [>>]
Game log [>>]
Roulette bets total: 507,577
Roulette winnings total: 367,358


| | |
| --- | --- |
| Combats fought: | 15,933 |
| Victories: | 12,202 |
| Defeats: | 3,731 |

Games played:
1,256
Victories:
612

| | |
| --- | --- |
| | 56,764 |

Defeats:
643

| | |
| --- | --- |
| | 86,160 |
Resources
Skills
Talents
Abrasive: 2
Fern flower: 3
Ice crystal: 5
Moonstone: 1
Tiger`s claw: 1
Toadstool: 1
Viper venom: 4
Windflower: 3
Witch bloom: 1

Knight: 5 (282.24) +217.8
Necromancer: 5 (280.26) +219.7
Wizard: 5 (280.51) +219.5
Elf: 12 (20053.08) +14946.9
Barbarian: 5 (281.64) +218.4
Dark elf: 5 (281.96) +218.0
Demon: 5 (291.08) +208.9
Dwarf: 5 (283.09) +216.9
Tribal: 5 (293.52) +206.5
Pharaoh: 5 (281.61) +218.4

Hunters' guild: 7 (2749.12) +250.9
Laborers' guild: 11 (23511) +6489
Gamblers' guild: 10 (612) +48
Thieves' guild: 9 (3144.7) +1155.3
Rangers' guild: 0 (0)
Mercenaries' guild: 7 (2325.5) +674.5
Commanders' guild: 2 (385.90) +364.1
Watchers' guild: 0 (50.7) +9.3
Adventurers' guild: 0 (0) +1600
Leaders' Guild: 5 (766.7) +13.3
Smiths' guild: 8 (4324.67) +1445.3

Enchanters' guild: 0 (6) +98 (

+

)
Best stacks in the Leaders' Guild
Personal info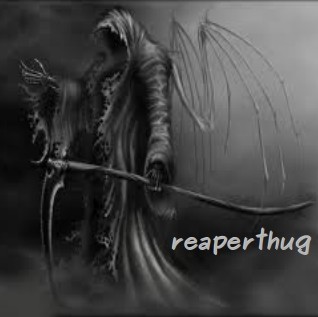 Repair service open :
[Repair][90%][101% Cost]

Express Repair: [90%] [103% cost]

New ISP on 25 May, 2014.

When I sign in from office, the IP shows as Ireland.

Name changed from Lord reaperthug to Purgatory on 23/1/2013.
This is my main account.
Additional account is psychedangel and Old Monk.

IP may collide with gunninghawk.

I mostly log in from 2 different connections at home, mobile, office WiFi and sometimes at few other WiFi hotspots.


12-30-12 18:54: Player was imposed a penalty of 1 gold. // Account clear now. Make sure you stay in the rules.
Thanks Arctic.

Finished 22nd in the Survilurgs event.
http://www.heroeswm.ru/forum_messages.php?tid=2366860

CG 1 - Tactician band of force
CG 2 - Tactician dagger

2008-11-11 10:09: Registered. Faction: Demon.

Please write to me if you want the TG loot back.