Write a message
Character went offline at 20:01, 2020-08-07
» Combat level: 18 (139,221,744) +20,778,256

» Troops ready: 100%
» Mana: 0 / 0
» Location: The Wilderness





Statistics
Transfer log [>>]
Combat log [>>]
Game log [>>]
Real estate list [>>]
Roulette bets total: 1,720,325
Roulette winnings total: 1,556,520


| | |
| --- | --- |
| Combats fought: | 23,712 |
| Victories: | 17,103 |
| Defeats: | 6,609 |

Games played:
192
Victories:
88

| | |
| --- | --- |
| | 38 |

Defeats:
104

| | |
| --- | --- |
| | 40 |
Resources
Skills
Talents
Abrasive: 31
Fern flower: 12
Fire crystal: 18
Ice crystal: 25
Meteorite shard: 48
Moonstone: 20
Tiger`s claw: 31
Toadstool: 52
Viper venom: 31
Windflower: 30
Witch bloom: 21

Knight: 6 (506.30) +393.7
Necromancer: 6 (502.36) +397.6
Wizard: 7 (902.21) +697.8
Elf: 6 (725.00) +175.0
Barbarian: 7 (1180.54) +419.5
Dark elf: 11 (13520.86) +3779.1
Demon: 6 (523.00) +377.0
Dwarf: 12 (26212.78) +8787.2
Tribal: 7 (1244.02) +356.0

Hunters' guild: 8 (3152.96) +1147.0
Laborers' guild: 12 (35404) +2596
Gamblers' guild: 3 (88) +12
Thieves' guild: 8 (2494.3) +505.7
Rangers' guild: 0 (0)
Mercenaries' guild: 7 (2357.4) +642.6
Commanders' guild: 0 (100.75) +49.3
Watchers' guild: 4 (899.5) +600.5
Adventurers' guild: 0 (45) +1555
Leaders' Guild: 9 (1647) +553.0
Smiths' guild: 8 (3557.60) +2212.4

Enchanters' guild: 0 (6) +98 (

+

)
Best stacks in the Leaders' Guild
Personal info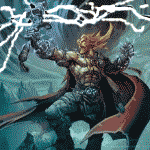 09-10-09 20:54: Registered. Faction: Dark elf.

This is the main character, one additional in use: Lucica.

Smith service: repair 90% durability for 101% repair cost, member of EFL must pay 100% repair cost.

If you want money from thief ambush back just write me after battle. If you play slow or delay battle to waste my time dont ask for money.

"Rogues deal 61 damage to Goblins. 20 perish.
[Goblins]: die with honor friend"

Start playing 10 september 2009.
2016-12-31 21:41: New Estate #1083 constructed in exchange for 100 licences.