Write a message
Character went offline at 18:35, 2022-05-13
» Combat level: 17 (78,206,802) +29,793,198

» Troops ready: 100%
» Mana: 90 / 90
» Location: East River





Statistics
Transfer log [>>]
Combat log [>>]
Game log [>>]
Real estate list [>>]
Roulette bets total: 34,536
Roulette winnings total: 17,587


| | |
| --- | --- |
| Combats fought: | 19,133 |
| Victories: | 13,992 |
| Defeats: | 5,141 |

Games played:
218
Victories:
75

| | |
| --- | --- |
| | 570 |

Defeats:
143

| | |
| --- | --- |
| | 920 |
Resources
Skills
Talents
Abrasive: 2
Fern flower: 1
Fire crystal: 1
Ice crystal: 1
Moonstone: 1
Tiger`s claw: 1
Toadstool: 4
Viper venom: 2
Windflower: 1
Witch bloom: 2

Knight: 12 (17497.01) +17503.0
Necromancer: 8 (1633.85) +1266.2
Wizard: 8 (1601.39) +1298.6
Elf: 8 (1938.79) +961.2
Barbarian: 8 (1699.48) +1200.5
Dark elf: 8 (1770.74) +1129.3
Demon: 8 (1608.11) +1291.9
Dwarf: 8 (1620.79) +1279.2
Tribal: 8 (1625.67) +1274.3
Pharaoh: 7 (988.40) +611.6

Hunters' guild: 8 (3590.73) +709.3
Laborers' guild: 10 (18160) +4840
Gamblers' guild: 3 (75) +25
Thieves' guild: 8 (2028.1) +971.9
Rangers' guild: 0 (0)
Mercenaries' guild: 7 (2284.5) +715.5
Commanders' guild: 2 (634.40) +115.6
Watchers' guild: 1 (137.9) +62.1
Adventurers' guild: 0 (107) +1493
Leaders' Guild: 0 (24) +56.0
Smiths' guild: 0 (0.00) +30.0

Enchanters' guild: 0 (0) +104 (

+

)
Best stacks in the Leaders' Guild
Personal info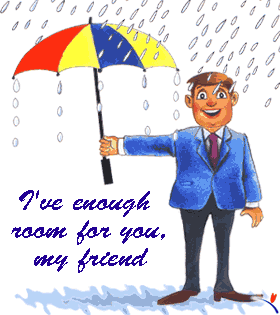 multi: Immanuel

*) He is no fool who gives what he cannot keep to gain what he cannot lose....Jim Elliot (martyr)

i never go afk intentionally
if i do, its because of power cut. sorry for that.

*) which faction is better?
faction doesnt matter dude but fraction of brain you use that matters more.

*) Thanks crabby99, http://www.lordswm.com/forum_messages.php?tid=2286003&page=3#37451205

*) Real heroes do not boast of achievements. They do good not for glory, this is a battle of honor.


My reference:
1) contest Grounds: Lizard Lowland, Shining Spring, Rogues' Wood, Titans' Valley and Mithril Coast
2) MG: Eastern River, Fishing village, Fairy Trees, Peaceful camp
3) TG: Lizard Lowlands.